Political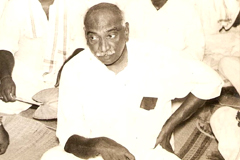 Kamarajar
Kumarasami Kamaraj , better known as K. Kamaraj, (15 July 1903 – 2 October 1975) was an Indian politician from Tamil Nadu widely acknowledged as the "Kingmaker" in Indian politics during the 1960s. He was the chief minister of Tamil Nadu during 1954–1963 and a Member of Parliament during 1952–1954 and 1969–1975. He was known for his simplicity and integrity. As a high-ranking office bearer of the Indian National Congress, he was instrumental in bringing to power two Prime Ministers, Lal Bahadur Shastri in 1964 and Indira Gandhi in 1966. In Tamil Nadu, his home state, he is still remembered for bringing school education to millions of the rural poor by introducing free education and the free Midday Meal Scheme during his tenure as chief minister. He was awarded India's highest civilian honour, the Bharat Ratna, posthumously in 1976.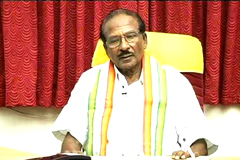 Kumari Ananthan
He was a Member of Parliament elected from Tamil Nadu. He was elected to the Lok Sabha from Nagercoil constituency as an Indian National Congress (Organisation) candidate in 1977 election, but was defeated in 1996 and 1998 elections. He also served as the president of Tamil Nadu Congress Committee. He was a Member of the Legislative Assembly. He was elected to the Tamil Nadu legislative assembly as a Gandhi Kamaraj Congress candidate from Thiruvottiyur constituency in 1980 election from Radhapuram constituency in 1984 election. He was elected as an Indian National Congress candidate from Sathankulam constituency in 1984 and 1989 elections.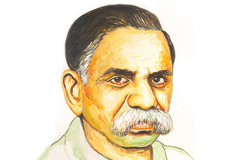 Ma. Po. Sivagnanam
Mylapore Ponnuswamy Sivagnanam (Ma.Po.Si) was a Veteran Tamil Scholar and the Champion of Tamil Language and Culture. Ma.Po.Si was an example of self-made leader, an embodiment of whatever is noble and great in Tamil tradition and culture. He belonged to a rare group of eminent personalities who, having had no formal education worth the name in a background of poverty and lack of social status, have risen. By dint of sheer self-effort to an exalted position. Ma.Po.Si was a multi-faceted personality, a humanist with a cultivated taste for the Tamil Classic tradition. As a dedicated leader of Tamils, Ma.Po.Si gained recognition from the prince and the peasant alike.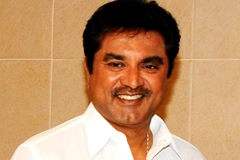 Sarathkumar
Sarathkumar Ramanathan (born 14 July 1954) is an Indian journalist, film actor, politician, body builder and the president of the South Indian Film Artistes' Association, popularly known as Supreme Star among his fans and well wishers. Sarath has acted in about 130 films over a period of more than a couple of decades. He has won three Tamil Nadu State Film Awards and three Filmfare Awards South. In 2007 he began a new political party All India Samathuva Makkal Katchi (AISMK) in Tamil Nadu claiming to carry out the ideals of K. Kamaraj. He is the present Member of Legislative Assembly of Tenkasi constituency. He has been elected as President of the South Indian Film Artistes Association for the third consecutive term.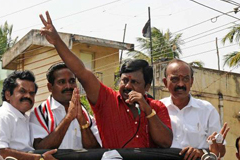 Ramarajan
Ramarajan is a Tamil film actor who specialised in acting films on village-based subjects. He is also known as Makkal Nayagan. Ramarajan hails from a small town Okkur situated near Sivagangai. He grew up from a Cinema entrance ticket validator and plantain seller to a cinema producer. Considered as the man of the rural audiences, he was nicknamed Vasool Chakravathi. He took a plunge in politics and managed to become an MP. He was elected to the Lok Sabha from the Tiruchendur constituency on the AIADMK ticket in 1998. He was elected to 12th Lok Sabha as an All India Anna Dravida Munnetra Kazhagam candidate from Tiruchendur Lok Sabha constituency in 1998.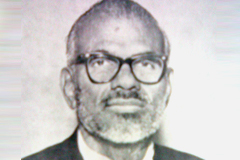 S. P. Adithanar
Adithan was born on 27 September 1905 at Kayamozhi in Tuticorin district to Sivanthi Adithanar Nadar and Kanagam Ammayar as the heir of the Adityans, the highest aristocratic family among the Nelamaikkarars. His father Sivanthi Adithanar was a lawyer. He completed his schooling at Srivaikuntam and joined the St. Joseph's College, Trichy. After obtaining a M. A, he went to Middle Temple, London to study law. He became a Barrister in 1933 and practiced in Singapore (during 1933-42) and later in his home town Srivaikuntam. He married Govindammal in 1933. Adithan returned to India in 1942 when Singapore fell to the Japanese. He established a Tamil weekly Magazine Tamizhan and a daily newspaper Thanthi in November 1942. He set out to found a Tamil daily along the lines of English tabloid Daily Mirror, inspired by the Mirror's reach of a large audience. He established Dina Thanthi (lit. The Daily Telegraph) and it went on to become the flagship of his newspaper business. He expanded operations by opening additional editions in Tirunelveli, Madras, Salem and Tiruchirapalli in 1940s. By bringing out local editions, Dina Thanthi helped deliver news on the same day to the people in southern districts of Tamil Nadu, who till then had to read one day old newspapers printed in Madras The paper was popular and it was said that people learned to read the Tamil language in order to read the newspaper. The simplified language introduced by the paper helped it gain new readership. Other publications from Adithan's Dina Thanthi group include the evening daily Maalai Murasu (lit. The Evening Drum), the weekly magazine Rani and the monthly novel imprint Rani Muthu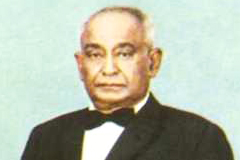 Ayya Nadar
P. Ayya Nadar (1905-1982) was an Indian enterpreneur from the southern city of Sivakasi in Tamil Nadu. He is credited for transforming the small village of Sivakasi into a thriving industrial town. He was the founder of Anil brand (Squirrel) matches, which later turned into Ayya Fireworks, and Ayya Nadar Janaki Ammal College. He travelled to Calcutta and stayed there for 8 months learning about the match industry. Upon his return to Sivakasi, they started a factory together with machines imported from Germany. In 1926, he established a match industry called Anil (squirrel) brand. He was the chairman of Sivakasi municipality between 1955 and 1963. Vaippar-Vembakkotai drinking water scheme with a dam in the north of the city was instituted during his tenure, which helped in the expansion of population and industries in the drought-prone town.